Five things on Friday #312 
Things of note for the week ending Friday July 24th, 2020. 

INTRODUCTION
In the hurry (HURRY HE SAYS) to send the last email, I actually didn't spend any time talking about or thinking on the THINGS that have happened since the edition that I was supposed to send on Feb 14th.

I had Valentine's stories to tell.

In fact I think I still have them. Maybe they'll come out again soon. But the point is there are some actual things I can update you on. (I mean, we've not spoken in a while - not properly at least). Some of which you might know already, some of which you might not. We'll get to it. 

How are you? 

YESTERDAY, Thursday, I actually saw my utterly gorgeous strategy team of Digitas unicorns in person. We're a tight bunch and, aside from instigating daily check-ins since lockdown (the '10@10' is still going) and getting to see each others' faces that way on a screen, we've all (I think all) missed just hanging out with each other.

So yesterday was our socially distanced planner's picnic down in Regent's Park. 

And it was lovely. 

If you're yet to find ways to connect/see/hang out with people you work with yet - and this is something that is a safe option for you - then do please pursue it. 

It was refreshing. Revitalising. Required.

What else can I tell you? 

Oh, yes - that's right.

You are all lovely!

So many nice replies saying nice things about how nice it is to have this nice newsletter back. One nice reader (with arguably/easily the nicest testimonial this year) said: 

"A welcome human in a mailbox of adverts and mundanity" 

Thanks Rob. Very nice of you. I'm having that.

And you, you're having these... THINGS! 



PS. If you're new here, FToF is a [nearly] weekly collection of things I find the most interesting. Some chat, some gifs; standard newsletter fair - but doing it before it was cool. So you being here now is like turning up fashionably late to a very swish party. Well done!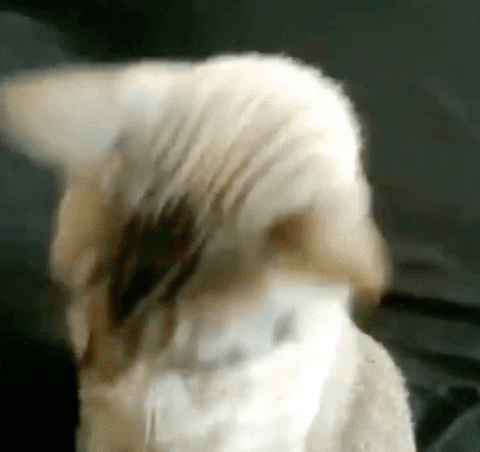 1. GET DICE

Way back in February, before EVERYTHING HAPPENED but after FToF went on its little hiatus, me and some friends launched a little thing called The DICE Charter.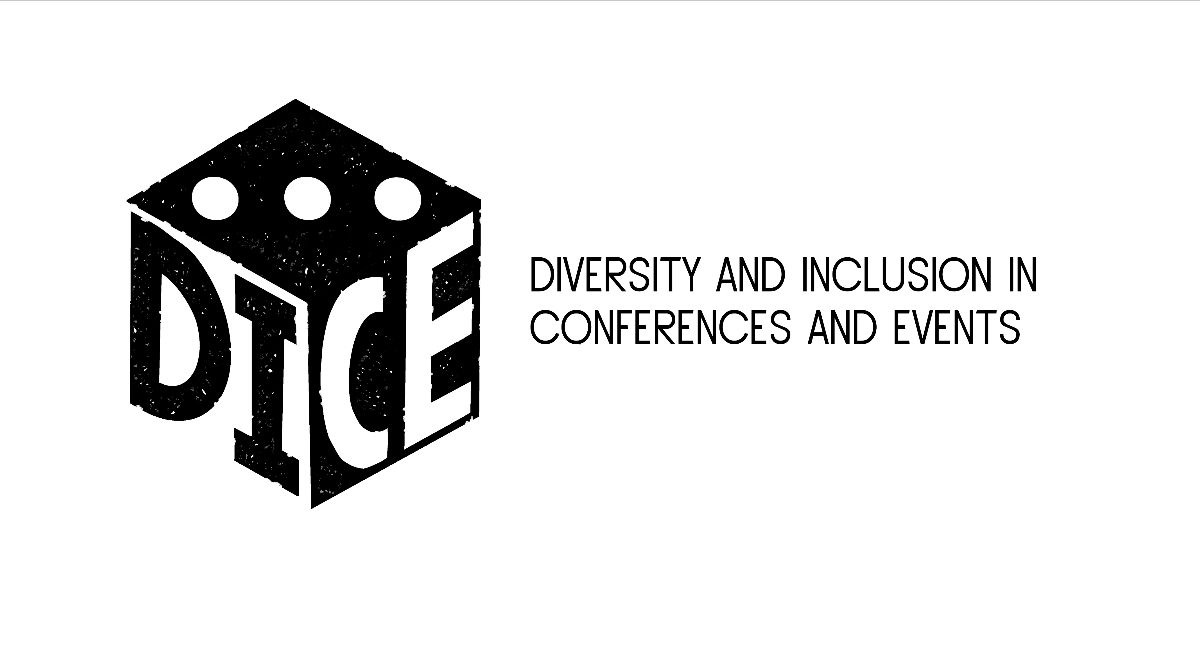 Sick and tired as we were of never-ending pledges, words, and inaction - we decided to get our heads together and try and create something tangible and practical that would actually make a difference. Let's get into it. 

WHAT IS DICE?
DICE provides certification and guidance to help conferences and events deliver a representative and diverse set of speakers, perspectives, and attendees. It does this by asking conference and events organisers to sign up to and abide by the DICE Charter. 

OK SO WHAT IS "THE DICE CHARTER"?
Great question. The DICE Charter is a set of scored guidelines based upon the 2010 UK Equality Act. It covers includes details on speaker line up such as gender, age, race - as well as other elements such as the content and themes presented and even the attendees themselves. Y'know what, just go ahead and read it. 

HOW DOES IT WORK?
To get DICE certified, an event organiser fills out a set of online questions about their event. Once the answers are in, one of the DICE team (normally Amy but sometimes me) goes through the answers and helps get to a DICE score. 10% is available for each part of the charter with 100% being the highest possible score. 

To be certified, you need to score 40% or higher. Under 40%? NO DICE! The scoring system works like this:

<39% Poor - NO DICE. 
>40 <59% OK - DICE CERTIFIED. 
>60 <89% Great - DICE CERTIFIED AND APPROVED.
>90 <100% Perfect - DICE CERTIFIED AND RECOMMENDED. 

WHY IS CERTIFICATION SO LOW?
Because this shouldn't be hard. Getting 40% should be easy and the jump from 40-60 isn't much more difficult. By going through the process, our plan is that events organisers will realise what easy changes they can make to get to the next tier. And if it's only 50% this year, maybe next year you can get 70%. This is a journey and we want it to remove as many hurdles as possible. 

HOW MUCH DOES IT COST?
Becoming DICE Certified is COMPLETELY FREE. It literally costs NOTHING for an event to check, apply, or even receive certification. NOTHING. FREE FREE FREE. FOREVER. 

WHAT CAN I DO TO HELP?
I'm glad you asked. Whether you're an event organiser, speaker, panel participant, or even just an attendee - simply just by asking the question 'Are you DICE certified?' is the best and biggest thing you can do. If you want to do more, we've got a link for that as well.

Thanks for reading.

I am so proud of the work to date - and the events that have signed up along the way - if you've got any questions about DICE, just hit that reply button. 
2. BRILLIANTLY EASY, STUPIDLY DIFFICULT

In a neat segue from thing one to thing two (don't get used to it), one of the founders of the above charter appears in one of the episodes of this podcast I'm recommending to you now.

Hint: it ain't me.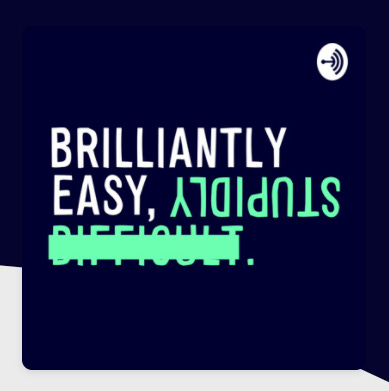 Featuring not one not two but three of my favourite people, I am two episodes in and, aside from hearing my best friend's weird-ass/ever-so-serious radio voice (sorry Robbie), it is a VERY good listen.

OH! And the episodes are actually really tight and relatively bite-sized (people who do 3hr podcasts - really wtf just stop). This is less 'podcast', more 'interesting radio stuff you might hear on Radio 4 by accident while waiting for something else and then you end up tuning in next week to hear the next one'. That.

Whatever, give it a go. It is officially: recommended ear gubbins. 
3. THIS WEEK IN GAMING

SO MUCH STUFF TO COVER! 

First, this is excellent: GAMES, PLAY, AND JOY.

Second, it's been a big week for Xbox.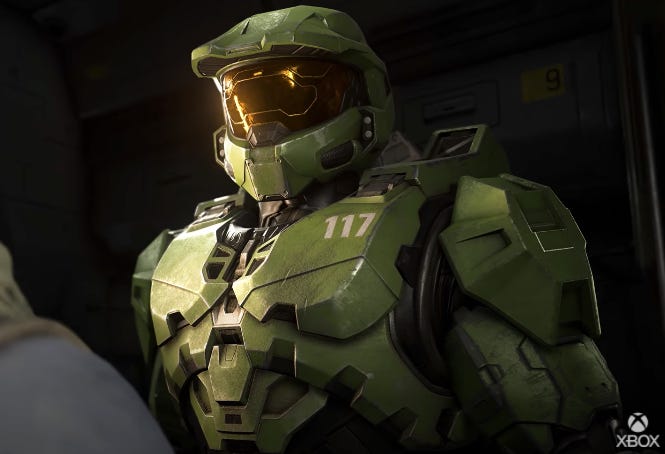 For those that are interested, here's the link to the full 57mins of 4K 60fps gameplay ALL coming to the new Xbox Series X around the end of November. 

Some of the games look great. Some of them, not so much. Xbox have a strong hand this gen - and I'm fascinated by their strategy above all else. We'll see...

What's truly amazing about the announcement mind - as I understand it - every game shown is going to be available on Gamepass (think Netflix for gaming - but only for Xbox). That includes my main addiction of choice: Destiny 2. Destiny 2 being available on Gamepass pretty much means my Stadia days are completely done.

Is Stadia done? I don't know. It ain't looking good is it? 

And what about Sony? Well, you can see/read my thread on the PS5 launch announcements last month right here. Excite.

Where are you on this stuff? Xbox? Sony? Tell me. 

Whichever you way you look at it, it's never been a better time to be a gamer.

Ever.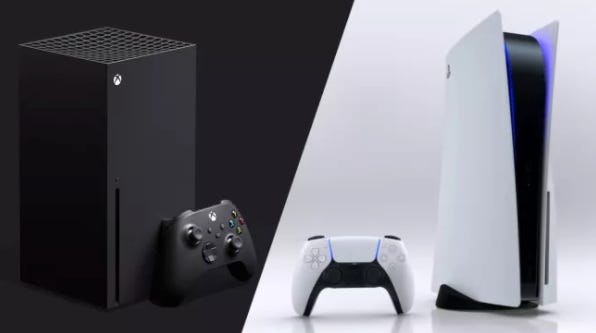 Wait, there's more.

Jason Schreier doing the hard yards and getting the big behind the scenes words out in the public where they belong. 

Ubisoft (among many many many others - looking at you Twitch) finally FINALLY finally FINALLY cleaning house? FINALLY?

The stories that have come out over the past month or so have been awful. From Super Smash Bros to Destiny and more - streamers, developers, and industry faces have all been shown up.

Let's hope this is the reckoning that finally cleans it all out. 

---

Finally, what am I playing right now? 

It's funny, in the time we didn't spend together we never got a chance to discuss Animal Crossing. Funny how that kinda came and went huh? Well I played that to death and full on hit the wall with it. 

Right now I'm sticking to my standard 'one single player, one multiplayer' rule and playing The Last of Us Part 2 (phenomenal) and Destiny 2's Season of Arrivals (natch). The stunning Ghost of Tsushima is on the playlist for after TLOU2. And I might go back and finish Assassin's Creed Odyssey. Then there's DAYS GONE as well... Aye carumba. 

There's a lot of time between now and November (there isn't). So let's see how we go? 

Oh, and some Labo. Done the robot (my son loves this). And fishing (super hard - to play, not build). Might make another one at the weekend, we'll see. 

What are you playing? 

(Not you, Paddy - keep your Madden).  

PS. This seems like a decade ago now but Henry Cavill building a PC is the content that many of your Venn diagrams will align on. 
4. IN PRAISE OF SARAH COOPER

You know who she is.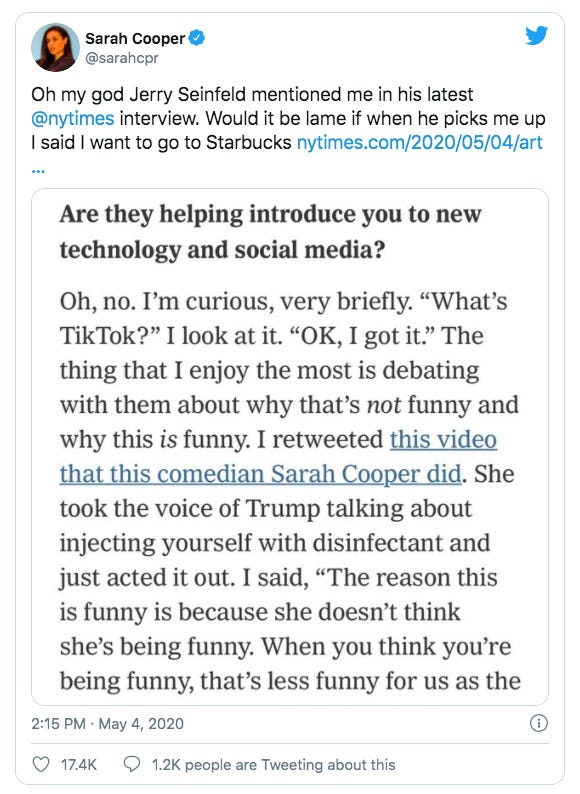 When not having her best jokes ripped off by 'ad legends' Sarah Cooper is doing incredible and hilarious voice-sync-dub work for/with the 45th President. 

You've almost certainly seen her stuff. Today's is another banger.

Trung T. Phan does a great job here at examining the 10,000hr rule and how that might apply to just how good Sarah Cooper is and why (clue: she put the graft in).

Great reading (and watching).
5. PLANNING, CREATING AND PUBLISHING ACCESSIBLE SOCIAL MEDIA CAMPAIGNS


Government Communication Service, aka GCS, has put this actually really bloody good guide on how to plan, create, and publish truly accessible social media campaigns.

Honestly, this is should be essential reading and training for all social media managers.

Pass it on.


THE BONUS SECTION:
L|NK ME BABY ONE MORE TIME

YOU ARE APPROACHING THE END OF THE NEWSLETTER. PLEASE WATCH YOUR STEP. 

You have reached the end of the newsletter!

Thanks for making it this far.

Thanks for reading.

Thanks for sticking with me. 

I'm off to listen to the new Taylor Swift. 

Enjoy your weekend.

Whatley out x 

x