Five things on Friday #317
Things of note for the week ending Sunday 25th October, 2020
INTRO
Hello, it's been quite the week hasn't it?
Work is relentless. The weather has shifted. The nights are drawing in. And if you look from the window in your room to the sky outside to the window in your hand to the world outside, you'd be forgiven for feeling like things are pretty heavy right now.
And you'd be right.
And that's OK.
But take a breath. Unclench your jaw. Breathe out.
I don't know about you but for a lot of people I've spoken to this week - myself included - I've really hit that rub of just missing being people.
Talk to someone.
Talk to me if you want (that reply button is there for a reason).
But do talk to someone.
Let them know how you're feeling. Start by acknowledging that you miss things. Admit that you've never been here - in this place, in a world like this - before. Neither of you have. And then from there - just ask each other questions.
See where you end up.
It sounds like a contrived way to talk about your feelings and that's because it is. In life sometimes we need contrivances to get us over the stick in the backside that stops us from talking.
Like I said. Try it.
…
Shall we move to the things?
Let's.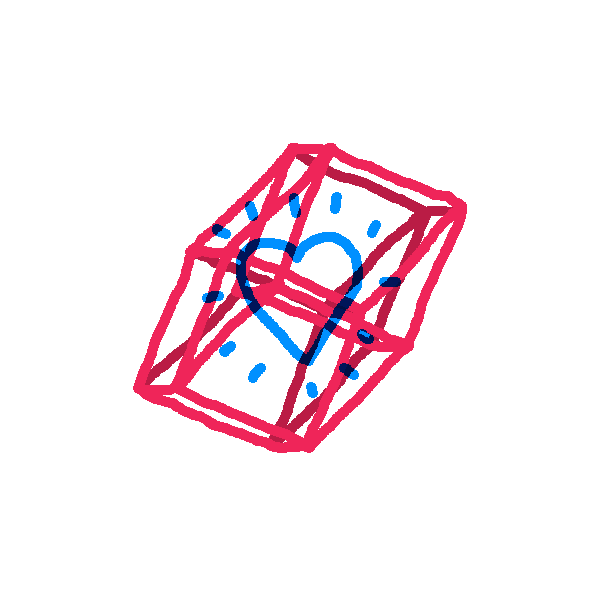 ---
1. THE CULT OF EMILY RATJKOWSKI
In last week's edition, in section three - aka 'This Week In…' - I drew attention to the Emily Ratajkowski essay, 'Owning my own Image'.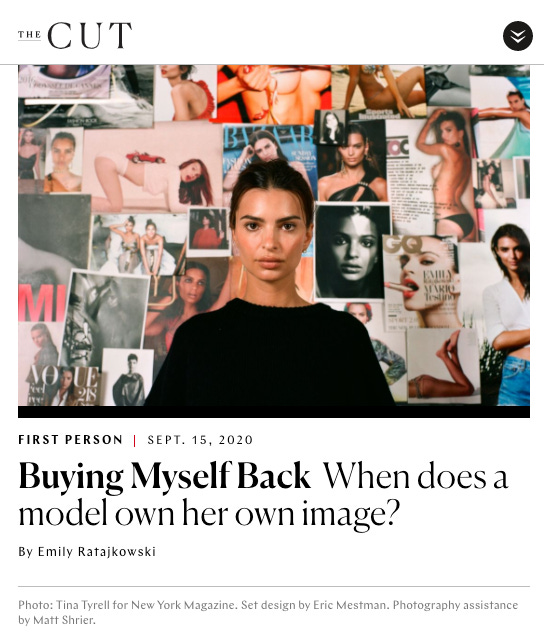 At the time I described as two parts incredible and horrendous.
I think it still is.
But (and thanks to the frequently fantastic Jennifer Chang (author of the WAP: Women Asserting Power deck that was shared in these pages a few editions back) for sending this my way) this article, 'The Emily Rajkowski Effect', by Hayley Nahman, I see it with new eyes.
Nahman is/was in her own words unusually apathetic to the original essay. Her subsequent deep dive into why she felt that way, with well-researched references on EmRat's commentary hitherto, might leave you feeling the same.
And it's one of the best things I've read this week.
---
2. NINA CONTI IN THERAPY
I believe I am late to this but whatever. It is great.
Beautiful. Hilarious. Dark.
But just so well done.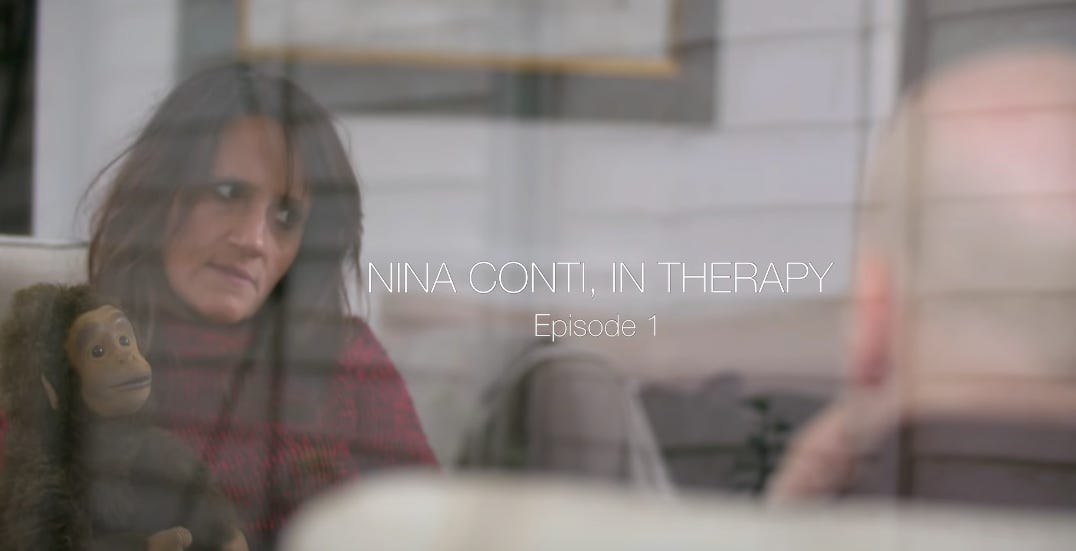 I found my way into this via the lockdown episodes and then decided to back to the beginning and start over.
Watch it - and let me know what you think.
via the Chairman.
PS. On the subject of late discovery, Taskmaster on Channel 4 (been on Dave forever but finally made the jump to the big time) is a revelation. This new Channel 4 show is a) hilarious and b) actually Season 10. And Channel 4, in its brilliance, also bought the rights to the entire show so you can go back and watch the whole thing from start to finish on Channel 4's streaming service, All 4. Good something-to-watch-while-you're-having-dinner telly.
---
3. THIS WEEK IN… GAMING
Yes. Again. I'm sorry I don't make the rules.
A few things to get through. I might just bullet them(.
Easier, right?
Here we go: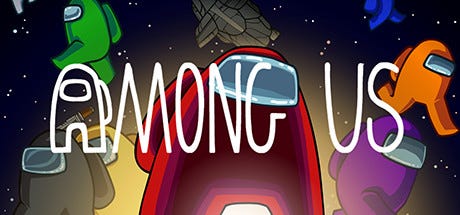 Finally, we're now less than a month until the new next-gen machines arrive (press PS5s are out there already) and my excitement is reaching FEVER PITCH. So you can expect a) more on this and b) no newsletter on the weekend after the PS5 comes out.
OH and if any of PlayStation's PR agencies wanna include me on their influencer list, you go RIGHT AHEAD.
Thanks x
---
4. MADNESS
So fast. So tight.
There's a couple of v hairy moments in this whole thing and I spent the whole time thinking 'BUT WHAT IF A CAR IS COMING?'
Bonus: watch the video yes but also check the post-cycle Strava 😱
M a d n e s s.
---
5. JAMES O'BRIEN, THERAPY, AND NOT WANTING TO FIGHT ANYMORE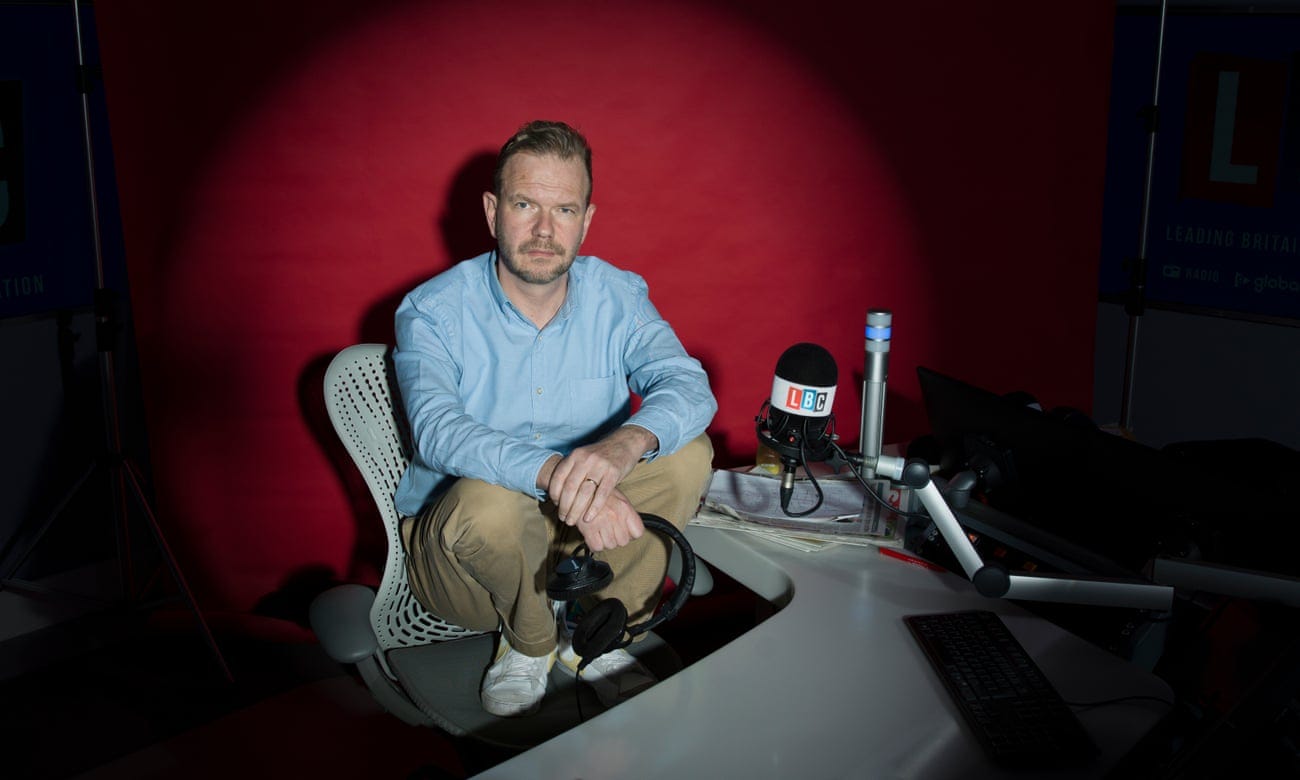 It's Sunday afternoon as I'm writing to you right now and this morning, laying in bed, I saw this tweet from LBC radio presenter, James O'Brien.
In the article linked, 'I saw everything as a fight', James opens up to Alex Moshakis about why his attitude to arguments has changed, what brought him to that change, and how that change will impact his way of life forever.
It is a profound read.
I've talked about my own mental health a fair bit in the pages of this newsletter and I must confess, there's a section in O'Brien's interview that punched me hard and when I got there; the tears came flooding back.
It was this:
"During one of his sessions, the therapist asked: "Why don't you pretend that cushion over there is you, aged 10, having just come out of that study, having been brutalised by that man… Why don't you tell 10-year-old you how you feel?" "And I did," O'Brien recalls, "like it was the most natural thing in the world." He looks half-sceptical even now. "There I was telling a cushion that everything was going to be all right, that you don't have to pretend any more, that it shouldn't have happened." He realised that as a boy he had created a kind of armour, and that the armour had manifested as a tendency to argue, of letting nobody get the better of him, of always being alert to attack. "And look what it's done to you," he says. He is talking to himself again, weary now. "You can't provide help and support to the people you love, to people who deserve it."
I ask if he is capable of providing love now.
"Yes," he says."
When I was at my lowest, my therapist used this technique on me. 'Remember that boy, that you were - remember how afraid he was - what would you say to him?'
It wrecks me now. Just had a little tear.
I wasn't 10. I was a bit younger. But the armour that I built around me, to deal with my trauma, took me years to understand. To dismantle. And not only am I so much better off for it - but my friends, family, and loved ones are too.
It's a short interview with James O'Brien but it is worth your time.
Give it a read.

PS. I replied to my namesake. Unexpectedly, he replied and, in doing so, underlined again why it's so important we talk - why we all talk - about this stuff. Thanks, James ❤️
---
BONUS SECTION
THIS IS THE BONUS SECTION. BONUS LINKS THAT BUMP US OVER FIVE THINGS BUT DUE TO TIMING AND SELF-IMPOSED WRITING RESTRICTIONS ARE LIMITED TO PITHY COMMENTARY ONLY. ENJOY.
---
YOU ARE REACHING THE END OF THE NEWSLETTER. MIND THE GAP.
Thank you for reading.
Thank you for subscribing.
Thank you for sharing.
Until next time,
Whatley out x