Five things on Friday #314
Things of note for the week ending Friday, September 18th, 2020. 
INTRODUCTION
My faraway friends.

How are you? 

It is September 16th as I draft this opening to you. A Wednesday. There's a file on my desktop called 'Untitled 4.txt' that keeps my FToF notes in. And that is where these words are currently forming. Well, there and from the back of an Uber somewhere along Great Portland Street. My driver's profile says 'Excellent service 150'. It then says 'Great Chat 15'. 90% of passengers think your chat is terrible, mate. 

I've been in the office today. Trains were shafted - both ways - but I found a way in. Finding a rhythm of a weekly attendance feels kinda doable at the moment (he says, staring at the rising daily infection rate - we'll see). Sat at lunch earlier, a notification arrives on my phone from Emma (I've been using Emma since the start of the year to help budget, manage debt etc - and HOLY HELL has it been useful - if you sign up using this link, we both get £15 - it is recommended), it says: 'You've gone over your Eating Out' budget. Which is interesting. Said budget has been set at £0 since mid-March. A stark reminder of the cost/benefit of travelling (and spending) so much time/money in That London.

But it was a good day.

We had a shoot last week, first edit Monday, amends yesterday, sign off today - and then last minute changes/recommendations/rationales etc etc. A later finish than expected but HOPEFULLY a better product at the end of it (said product is now off for approval and a cover note: 'Here's why we think our version is better' - always a fun conversation, that). 

As alluded to above, this .txt file floats around on my desktop - sometimes I add to it, sometimes I don't... sometimes I wipe it completely. This time I think I'm going to just put down what I've collected. This basically means while there is almost certainly one or two HOT TAKES in there, the rest will be lukewarm. 

Sidenote, 'Lukewarm takes, by James Whatley' is the semi-regular column an editor is yet to ask me to write (hi Stephen). 

So yeah, thanks for reading thus far.

Welcome to new readers and returning subscribers. 

Let's get into this. 

ONWARDS! TO THE THINGS!

PS. Try and stick around to the end - there's music down there. 


PS. If you're new here, FToF is a [nearly] weekly collection of things I find the most interesting.

Some chat, some gifs; standard newsletter fair - but doing it with panache, style, and flair. You don't care. But you do have nice hair. In case you weren't aware x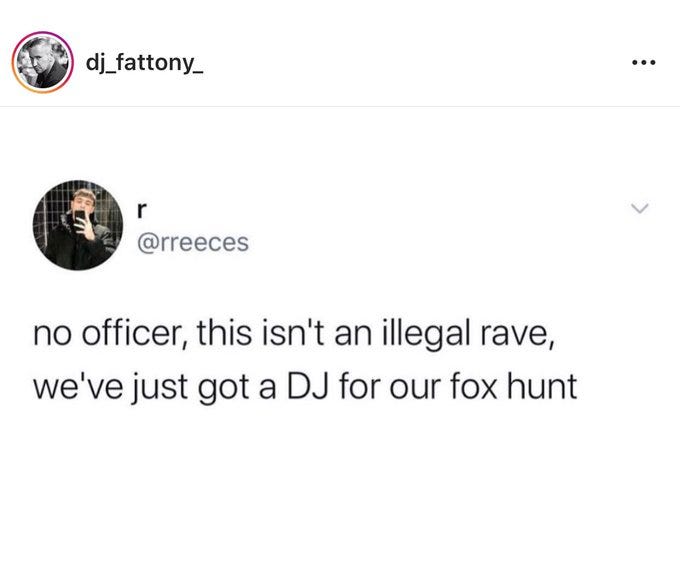 1. EXCELLENT JOURNALISM IS EXCELLENT

Every now and then the NYT delivers an incredibly well put together article that mixes an interesting UI with a compelling and often heart-wrenching story.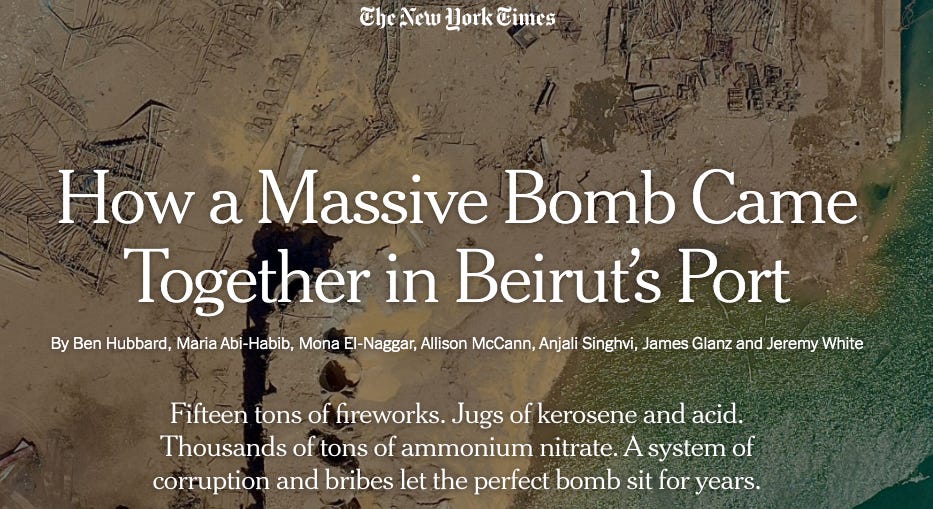 This piece on the Beirut port explosion meets that criteria.

It is mandatory reading. 
2. WAP: WOMEN ASSETING POWER

I bloody love this.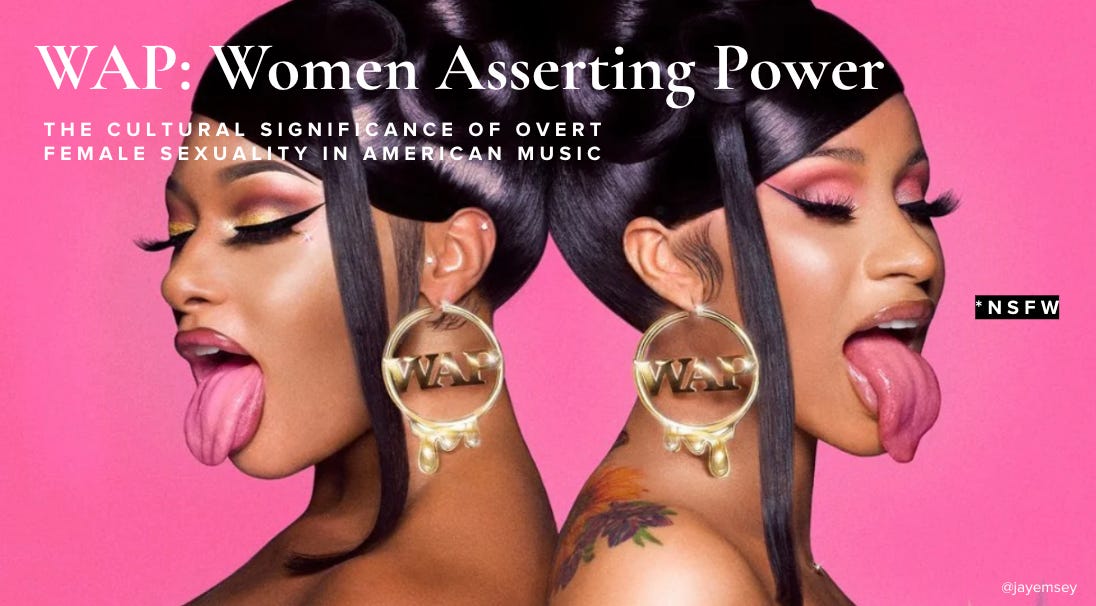 The amazing and great Jennifer Mei has pulled together this ENTIRELY FREE PRESENTATION which looks at everything from the cultural context through to the critical reception of Cardi B ft Megan Thee Stallion's phenomenal hit, WAP.

30 slides looking at misogyny, power, and the history of exactly how this came to be and what it means today. It is an education. I implore you to read it. 

Then go find @jayemsey on Twitter - and say thank you for being so generous with their research and thinking. 
3. THIS WEEK/MONTH IN GAMING

Bloody hell a lot has happened. And that's just THIS WEEK. But there's more to cover than the PS5 stuff. I don't really know where to begin. Far too much to unpack.

Hmm.

I'm gonna list them off - like a mini FToF inside a FToF (Russian doll style) and add commentary as we go. DEAL? DEAL. 

HERE WE GO. 

a) BURGER KING AND TWITCH. 

Did you see this? It's a little under a month old but HOLY CHRIST it is such a miss and fumble. Ad Agency (David Madrid) does a 'disruptive' piece of Twitch advertising for Burger King 

I'm really not one to poo-poo on an ex-employer (and to be fair, it isn't directly Ogilvy work) but you gotta ask the team over at David Madrid: were any gamers involved with making this work? I can't see how the answer can be yes. This is up there with that godawful Google Home Whopper Invasion work. Vom. 

Last thing: Quote RTs are the new ratio. And these ones are A SIGHT TO BEHOLD. 

b) PEOPLE ARE [STILL] DOING INTERESTING THINGS IN ANIMAL CROSSING

- FASHION!
- IKEA! (called it - for real - and Ellie & Elisa got there too)
- BIDEN/HARRIS!

And why wouldn't you? Animal Crossing is and remains to be MASSIVE. 

c) MARIO KART LIVE: HOME CIRCUIT
This is amazing.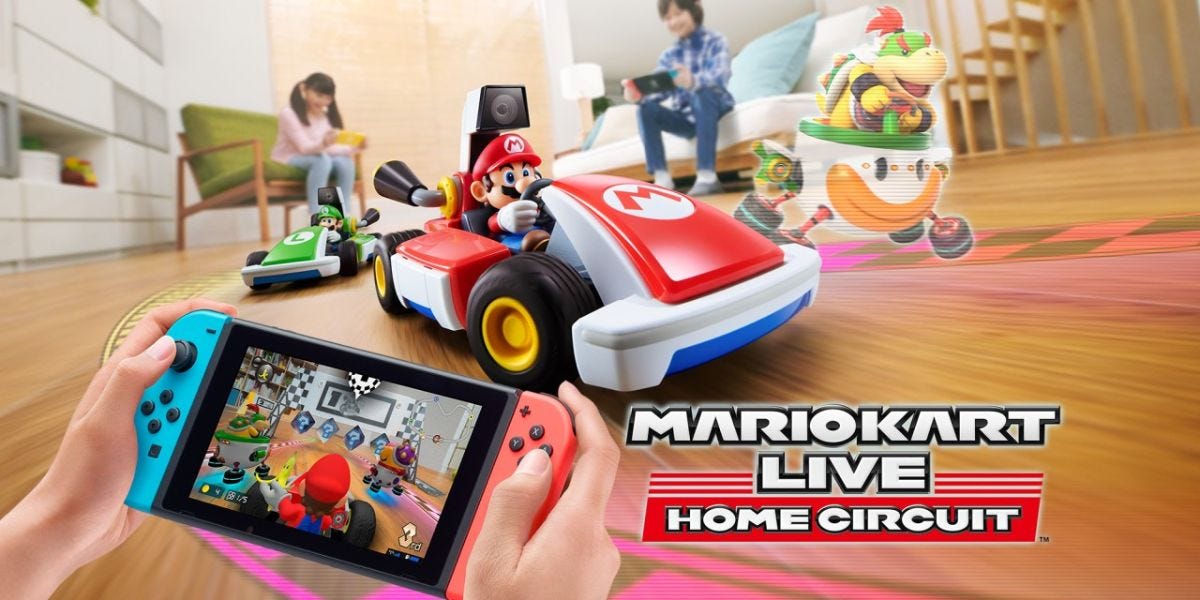 First: watch this 1min 40s video. 

Second: RIGHT? 

MARIO KART!
AUGMENTED REALITY!
REMOTE CONTROL CARS!
FROM INNOVATION LEGENDS, NINTENDO! 

I love it (and have ordered one for... er... THE KIDS... this Christmas). 

Comes out in October. If you have a Nintendo Switch (and have a large enough flat/house with hard floors etc - ahem) then you should absolutely own this. 

d) XBOX COMES OUT SWINGING

As we go to press (sorry, what? - Ed), The PS5 preorders are out (we'll get to that in a sec) but next week, on September 22nd, Xbox pre-orders go live. And I tell you what, it is pretty much THE BEST and most COMPELLING line-up Xbox has ever had. 

You can get the super spec'd up 4K Microsoft gaming experience with Xbox Series X for £449 (or £28.99pcm + 2yrs of Game Pass Ultimate). OR if 4K ain't your thing, you can go HD-only with the Xbox Series S for £249 (or £20.99pcm with 2yrs of Game Pass Ultimate).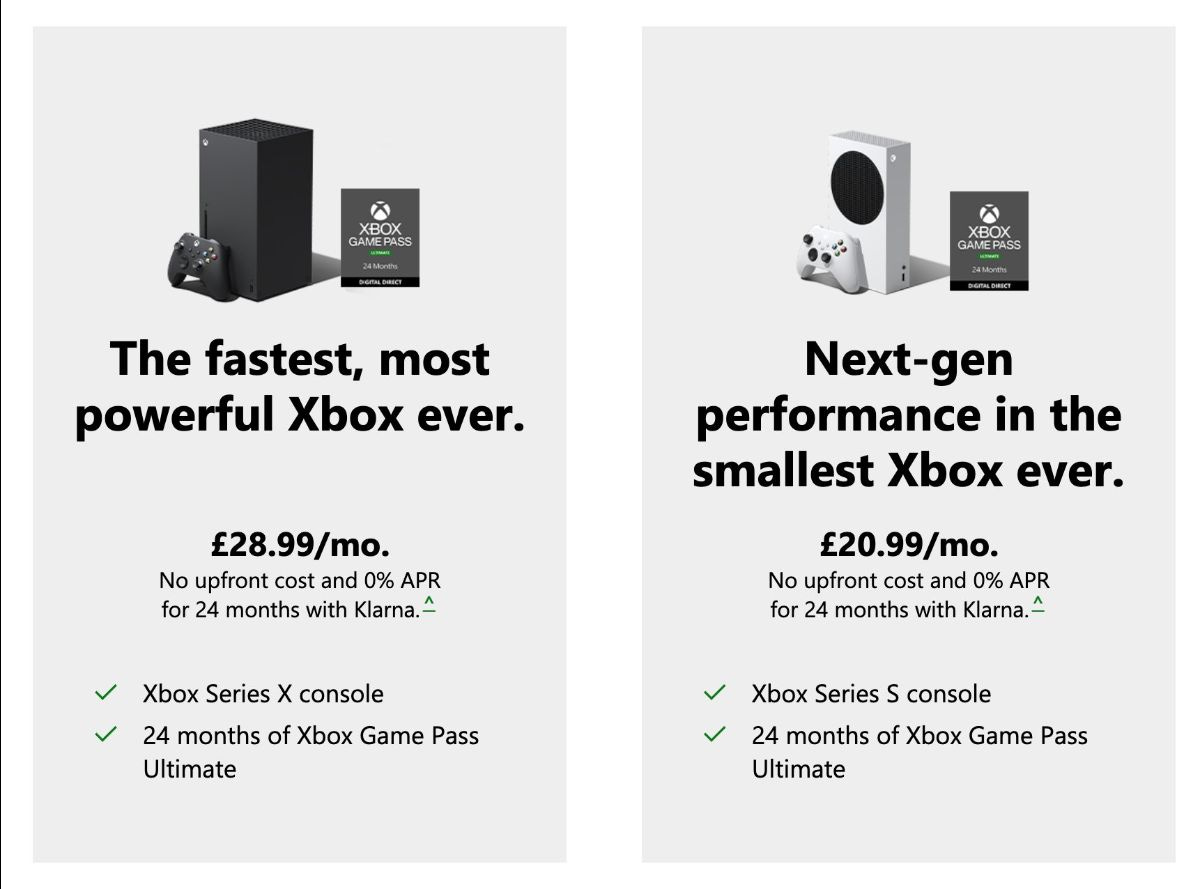 Honestly, it's ridiculous.
All the pre-order details you need for the 22nd are right here.

AND FINALLY. 

e) THE PLAYSTATION FIVE SHOWCASE + PREORDER SHOW

This week - Wednesday to be precise - saw the PS5 Showcase event arrive on social media channels everywhere. Wow. If you missed it, I put together a greatest hits playlist covering the best 4K trailers that the event had to hand - and you can watch that (or ideally cast it to a 4K TV near you) right here.

The event was outstanding. The trailers: incredible (Spidey alone is worth the asking price). And then... well, and then preorders happened.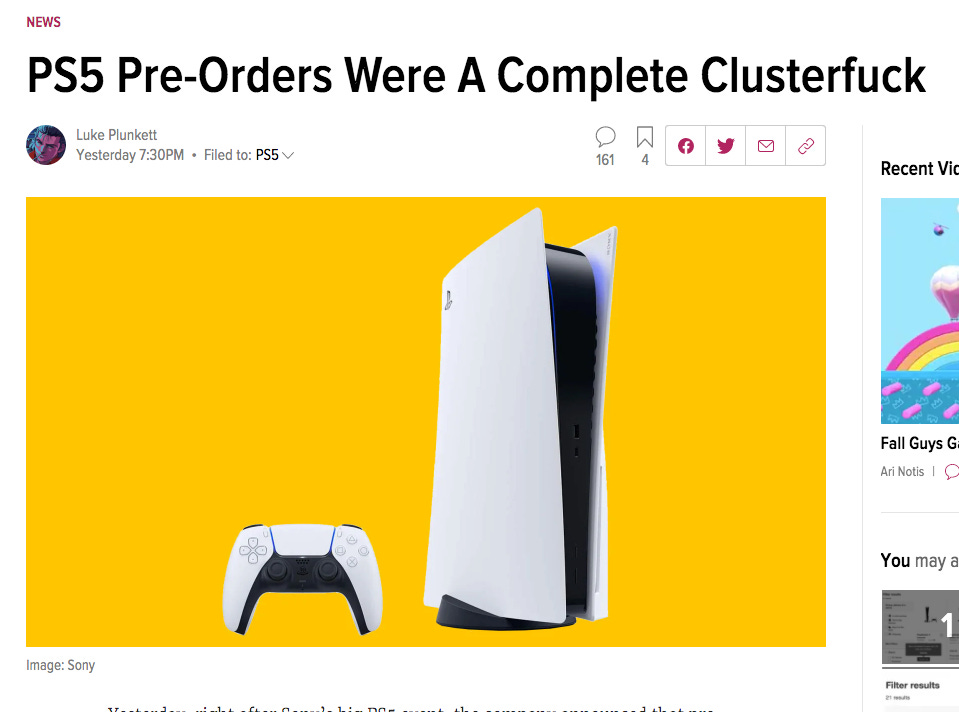 And that's putting lightly. Sold out, everywhere, already(!) - demand is high and confusion over got what stock when, globally, has not gone well. BUT fingers crossed there'll be more stock arriving soon and those that missed out on this batch of pre-orders can get there's sorted in time for Christmas.

We hope.

'Which one did you go for James?'

Good question. Right now, I have a PS5 on pre-order. Looking back at this past gen, I'm ending it with every major console represented in the living room. I don't doubt that it will end up the same way again a few years from now. But today? Man alive, I just wanna play new Spider-Man on a PlayStation 5 - and no amount of Netflix-for-games is going to drag me away from that.

Not at this moment at least.  
4. WSPD.

September 10th was World Suicide Prevention Day.

I've talked about that here before. This time last year in fact.

Preventing suicide is hard.

This is my story.

I hope it helps. 
5. COVID COMMS: PLATFORM POLICIES

For 'reasons', I ended up down a rabbit hole of how Covid misinformation policies work across the different social media platforms.

Here's Twitter's.
Here's Google's.
Here's Facebook's.

I think my favourite/preferred is Google's. But have a look and let me know what you think. This stuff is harder than many make out.

Having this stuff out in the open is helpful.

And just interesting.

Go swim.

PS. Ben's tangential take is also worth a look.
THIS IS THE BONUS SECTION. BONUS LINKS CAN BE FOUND HERE. THE LINKS ARE DARK AND FULL OF TERRORS (THEY'RE NOT REALLY).

YOU ARE APPROACHING THE END OF THE NEWSLETTER. PLEASE MIND YOUR STEP. 

You have reached the end of the newsletter!

Thank you for reading. 

This week I'm closing off this week with a few music choices. First up is the FRESH and BANGING Black Country Disco by Tom Aspaul. This has been my soundtrack of the week and honestly, it is fantastic. 

Once you've had that, why not line up the latest FULL DAY OF MUSIC playlist. This is Volume 8, and features Giorgio Moroder, Vampire Weekend, Disclosure, Idlewild, Daft Punk, The Weeknd, and many many more... 

And with that, I shall bid you adieu. 

It is Friday night. 18:17 and I need a shower. 

Until next time, x

Whatley out.